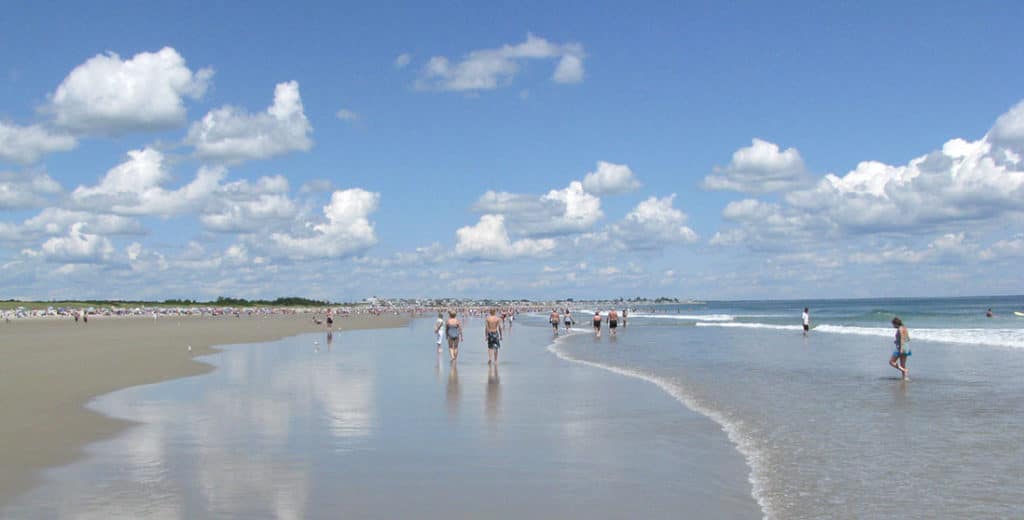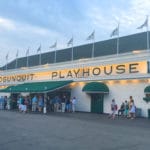 Parks 
FUNTOWN/SPLASHTOWN USA – Theme and amusement park, RT 1 Saco, 284-5139
Palace Playland – rides, waterslides, and amusements, on the beach Old Orchard Beach 934-2001
York's Wild Kingdom – Zoo and Theme Park, RT 1 York, 363-3883
Bikes – Kayak Rentals – Surf Shop
Wheels N Waves – On Board Since 1974. Wheels N Waves is your one stop shop for Surf, Bikes, Kayaks and Skateboards. Specializing in sales, service, rentals and lessons. Largest selection with the best prices. Now offering equipment delivery and pickup. Since 1974, Maine's Oldest Surf Shop. 579 Post Rd., Wells, Maine 04090. 207-646-5774
Kennebunkport Bicycle Co. – 34 Arundel Road, Kennebunkport Maine. 207-967-4382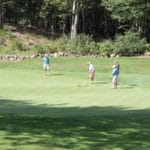 Golf Courses
Old Marsh Country Club – Wells. 207-251-4653
Cape Arundel Golf Course – Kennebunkport, 967-3494
Webhannet Golf Club – (Semi-Private) Kennebunk, 967-3951
Dutch Elm Golf Course – Brimstone Road, Arundel, 282-9850
Dunegrass at Old Orchard Beach Country Club – 49 Ross Road, – Old Orchard Beach, 934-4513
Cape Neddick – Shore Road, Cape Neddick, 361-2011
The Ledges – Ledges Drive, York, 351-2727
The Links at Outlook – Route 4, Berwick, 384-4653
Merriland Farm – Coles Hill Road, Wells, 646-0508
Sanford Golf Course – Country Club Road, Sanford, 324-5462
Driving Ranges 
Hillcrest Golf – Pitch & Putt – 71 Western Ave. Kennebunk, 967-4661
Tee Shot Golf Range – North Berwick Road, Wells, 646-2727
Miniature Golf Courses
Wonder Mountain Golf Course – RT 1 Wells, 646-9655
Wells Beach Mini-Golf – RT 1, Wells, 646-7570
Sea Vu Mini-Golf – Post Road, Wells, 646-7732
Fitness Center:
Seacoast Fitness – 952 Post Road, Wells, Maine. Open 365/7 – 5am – 10pm – 207-646-6898.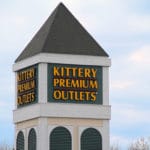 Shopping 
Lighthouse Depot – Largest collection of lighthouse gifts in the world. Route 1, Wells, 646-0608.
Antique Shops and Auctions – All along Rt 1 in Wells, Kennebunk, Ogunquit, York & Kittery. Dock Square – Kennebunkport – shops, boutiques, art galleries and restaurants.
L.L. Bean – World famous and open 24 hours, 365 days per year. 1 hour north in Freeport. Freeport also offers over 100 outlet stores. 865-1212.
The Maine Mall – Over 135 stores including restaurants, theaters and more. 364 Maine Mall Road, So. Portland. 774-0303.
The Old Port – Portland's Historic District offers over 158 shops, 65 restaurants, 28 galleries, and numerous pubs. All located in a charming five block area lined with cobblestone streets on Portland's historic waterfront. 400 Congress St., Portland. 772-6828.
Kittery Outlets – Just 20 minutes south of Ogunquit. Over 120 outlets and the Kittery Trading Post with savings of 20-70% daily. This shopping mecca is often referred to as "America's Maine Street for Outlet Shopping." 1-888-KITTERY.
Ocean Recreation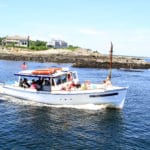 LOBSTER AND LIGHTHOUSE BOAT TOURS
Rugosa Boat Tours – A Classic New England wooden lobster tour boat for coastal excursions and lobster trap hauling. Perfect for sunset cruises and private functions. 967-5595
Scenic Lobster Boat Cruise – 1 ½ hour scenic cruise departs from next to bridge – Kennebunk River, 967-5507
Finestkind Scenic Cruises – Perkin's Cove, Ogunquit. Scenic lobster, lighthouse, sailing and cocktail cruises. May through October. 646-5227
SCHOONER TOURS
Pineapple Ketch Sailing Excursions – beautiful sailboat tour along Kennebunkport shore. Relax and enjoy the scenery or hoist sails and take the helm. Two-hour sails depart daily from Nonantum Resort, 95 Ocean Ave., Kennebunkport. 207-468-7262
Schooner Eleanor – Sailing Trips – Arundel Wharf, Ocean Ave Kennebunkport, 967-8809
WHALE WATCH TOURS
Whale Watch – By the Kennebunkport Bridge behind Mobil Station, 967-5507
KAYAKING AND CANOEING
World Within Sea Kayaking – 746 Ocean Ave. Wells, 646-0455
Kayak Excursions – Southern Maine Kayak Tours and Kayak Rentals. Full service Kayak Company based in Kennebunkport, Maine, and serving Southern Maine from York to Portland. Kayak rentals delivered to your choice launch location. And Guided Tours departing from your choice location.
Kennebunkport Marina – Canoe and Kayak Rentals on the River – Kennebunkport 967-3411
Excursions – Coastal Maine Outfitting Co., 1399 US Rte. One, Cape Neddick, 363- 0181
Harbor Adventures – York Harbor, 363-8466
FISHING
Manta Ray Adventures – Fishing Charters aboard the F/V Manta Ray, a 36 foot Northern Bay out of Kennebunkport Maine providing ready access to many of the Gulf of Maine's famous and productive fishing grounds. United States Coast Guard licensed captain, Capt. Jon Manter. 207-752-0536.
Libreti Rose II Fishing Charters –  Captain Bruce Hebert Cell 207- 432- 4349, Home 207- 247- 4349
Captain Greg Metcalf – Sight-seeing and Sport Fishing Charters – Kennebunkport Harbor
Tidewater Fishing Charters – Guided Saltwater light-tackle and fly fishing charters aboard a 23″ SeaCraft Center Console. 229-0201
Bunny Clark Deep Sea Fishing – Perkin's Cove, Ogunquit. Half & Full Day Trips 646-2214
Ugly Anne – Deep Sea Fishing – Perkin's Cove, Ogunquit. Half & Full Day Trips 646-7202
Rip Tide III – Private Charters by Captain Dick O'Brien, 646-2011
Bigger'n Better Sportfishing – York Harbor Town Dock #2. Deep Sea Fishing, Lighthouse trips, Whale Watching, Kids fishing trips. York, ME, 508-347-5830
Seafari Charters – 7 Island Avenue, Kittery. Fishing, scuba diving, whale watching, coastal cruises, (207) 439-5068.
Eldredge Brothers Fly Shop – Cape Neddick, 363-9269
Casco Bay Lines – Year-round narrated cruises on Casco Bay. Daily ferry service to five Casco Bay Islands. From Casco Bay Ferry Terminal at Commercial and Franklin Streets, Portland, 774-7871
Things to do & Area Sight Seeing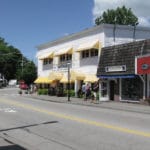 Wells National Estuarine Reserve at Laudholm Farm: 1600 scenic acres of research reserve including a 19th century saltwater farm, Rachel Carson Wildlife Refuge area, Laudholm Farm Visitors Center, exhibits, and seven miles of spectacular marsh walkways and trails along marshes, fields, and wetlands. Open year round. 342 Laudholm Farm Road, Wells. 646-1555, 646-4521.
Rachel Carson Wildlife Preserve – Open sunrise to sunset for bird watching and self-guided tours. Rt 9 Kennebunk/Wells Town line. 646-1555.
Scenic Walk – Marginal Way – Ogunquit one mile path along coast. Ends in Perkins Cove
Nott House – Greek Revival House 967-2513 or 2751
Seashore Trolley Museum – Log Cabin Road – Kennebunkport, 967-2800 Kennebunkport
Nubble Light – Soiher Park, York Goat Island Lighthouse – Built in 1834. Viewed from Cape Porpoise Pier – Kennebunkport.
Scarborough Marsh Nature Center – Maine's largest salt marsh is best explored by canoe. Guided and self guided canoe tours. Abundant shorebird sightings. Nature center offers slide shows, exhibits. Rt. 9, Scarborough. 883-5100.
Maine Narrow Gauge RR Co. & Museum – 58 Fore St, Portland 207-828-0814.
Maine Wildlife Park – Moose, Bear, Deer, Cougars, Eagles and more. Nature Trail and Displays. Rt 26, 56 Game Farm Road, Gray, 657-4977
Other Area Recreation 
Surfboards, Bodyboards, Skimboards, Wheels & Waves, RT 1 Wells, 646-5774
Vacationland Bowling & Recreation Center – RT 1 Saco, 284-7386
Twentieth Century Lanes & Sports Bar – Biddeford, 284-0980
Airplane Rides – Sanford Airport – 324-0905
American Helicopter – Photo Flights & Scenic Rides, Sanford Airport, (800) 261-2022
Horseback Riding – Bush Brook Farms – Biddeford, (by appointment) 284-7721
Happy Wheels Skate Center – Roller Skating Rink, Scarborough, 883-3713
Hot Air Balloon Rides, 17 Freeman St., Portland, ME Phone: 207-772-4730, 800-952-2076
Wells Recreation Area – Route 9-A, Wells, ME. Four asphalt tennis courts, two basketball courts, a baseball diamond, a horseshoe playing area, and picnic tables. A large open field for soccer, football and group games can be played. Large playground area. Located next to Hobbs Pond. Wells Recreation Dept. 207-646-5826.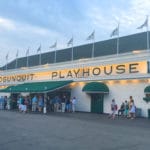 Summer Theatre 
Ogunquit Playhouse – Stock Summer Theatre Rt 1 Ogunquit, 646-5511
Art, Entertainment, & Museums 
Brick Store Museum – Ship Models, Historic Displays, Rare Antiques, Paintings, Decorative Arts. 117 Main St, Kennebunk, 985-4802.
Walking Tours of the Kennebunkport – 1 hour Historic walking tours from the Nott House, 967-2513 or 2751
Kennebunkport Historical Society – 135 North St, Kennebunkport, 967-2751
Nott House – Greek Revival House – Open Mid June to Mid-October, Dock Square, Kennebunkport, 967-2513 or 967-2751
Seashore Trolley Museum – Largest collection of trolley cars in the world. Countryside rides on historic rides. Log Cabin Road – Kennebunkport, 967-2800
Ogunquit Museum of American Art – P.O. Box 815, Shore Rd. Ogunquit, ME 03907 Phone: 207 646-4909
Meeting House Museum – Historical Society of Wells & Ogunquit. 207-646-4775.
Old York Historical Society – 207 York St., York, ME 03909 Phone: 207-363-4974
Children's Museum of Maine – Fun for all ages. 142 Free Street, Portland, 828-1234.
Children's Theater of Maine – 25A Forest Ave, Portland, 874-0371.
Comedy Connection – 6 Custom House Wharf, Portland, 774-5554.
Portland Concert Association – Dance, opera, musical theater, jazz, & more. 1-800-639-2707.
Portland Symphony Orchestra – Concerts year round. 30 Myrtle St. Portland, 773-8191.
Portland Museum of Art – 7 Congress St, Portland, 775-6148.
Children's Museum of Portsmouth – 280 Marcy St Portsmouth NH 603-436-3853.
Strawbery Banke Museum – Marcy St, Portsmouth, NH 603-433-1100
Lighthouses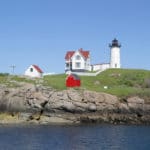 Goat Island Lighthouse – Built in 1834. Best viewed from Cape Porpoise Pier – Kennebunkport. Route 1 and right on Route 9 through Kennebunkport and into Cape Porpoise, where Route 9 makes a 90-degree left hand turn, go straight. Drive 1/2 mile to end/Pier and park.
Nubble Light – Between Short and Long Sands Beach in York Beach. Route 1 South to Shore Road. Follow signs to left after Short Sands Beach.
Cape Elizabeth Light/Two Lights State Park – Two lighthouses are perched atop the rocky shoreline. Off Rt. 77 in Cape Elizabeth. Directions: Take Route 1N to into Scarborough. Take a right onto Route 207 (traffic light at Oak Hill). Take Route 207 (Black Point Road). Follow almost to the end and take a left onto Route 77. Follow Route 77 to Two Lights road on right.
Portland Headlight & Museum – Maine's oldest lighthouse. Commissioned by George Washington in 1791. Adjacent to Fort Williams Park. Large grounds with picnic facilities and museum on the premises. 1000 Shore Rd. (off Rt. 77) Cape Elizabeth. 799-2661. Directions – Option One: Follow directions to Cape Elizabeth Light continuing beyond Two Lights Road on route 77 to Shore Road/Portland Headlight. Option Two: Take I-95N to I-295N to Port/Waterfront Exit and stay to left. Take Danforth Street thru 3-4 traffic lights. Take right on State Street and cross over Casco Bay bridge onto Broadway Street. Take right at second traffic light (Cottage Road) to Shore Road. Headlight is on left. On a clear day, you can see six area lights.
Wood Island Lighthouse – Get on Route 9 thru Cape Porpoise and past Goose Rocks Beach. Take a right at traffic light (Pool Road/Route 208). Follow Route 208 to end. Take left on Route 208 thru Biddeford Pool and lighthouse is on right.
Sporting Events
Beech Ridge Motor Speedway – Auto racing every Saturday night. Holmes Road, Scarborough. 883-5227.
Portland Pirates Hockey – AHL affiliate of NHL Washington Capitals. Play in Cumberland County Civic Center. Regular Season: October to early April. 775-3458.
Portland Sea Dogs Baseball – AA Farm Team for the Boston Red Sox. Home games held at Hadlock Field, Portland, from late April through early September. 879-9500.
Scarborough Downs – Seasonal harness racing, Rt. 1, Scarborough. 883-4331.
Winter Recreation
National Estuarine Research Reserve of Wells – Laudholm Farms spectacular seaside strolls and cross country ski trails. 646-4521
Vacationland Bowling Center – 812 Portland Rd, Saco 284-7386.
Kennebunkport Brewery – Brewery tours. Shipyard Ale, Federal Jacks Brew Pub, 967-4322.
Harris Farm Cross County Ski Center – 40 Km of groomed x-c trails and snow shoeing. Rentals and lunch available, ice skating pond. Maple sugaring in March. Minutes from the coast just off Rt. 35, 35 minutes from Wells.  252 Buzzell Rd Dayton, 499-2678.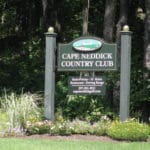 Rockin Horse Stables – Horse Drawn Sleigh/Carriage/Wagon Rides! 245 Arundel Road, Kennebunkport, 967-4288.
Your Body Works – Therapeutic massage & spa center – Rt 1 Wells. Offering 6 types of therapeutic massage & several spa treatments. 1-800-479-1322.
Balloons over New England – Hot Air Balloon Rides 1-800-788-5562.
Maine Rock Gym Indoor Climbing Gym – 127 Marginal Way Portland. 207-780-6370.
Southworth Planetarium – Shows for children and adults including laser concerts. University of Southern Maine's Science Building. Portland 780-4249.
Nearest Medical Attention & Hospital
Wells Regional Medical Center (Service of York Hospital) – Route 9 (114 Sanford Road), Wells. 207-646-5211
Kennebunk Diagnostic and Therapy Center – US Route 1, Main Street, Kennebunk. 207-467-6999
Southern Maine Medical Center – Rt 111, Biddeford. 283-7000
Photos Courtesy of www.VisitMaine.net